Ministry To Help Local Drug Firms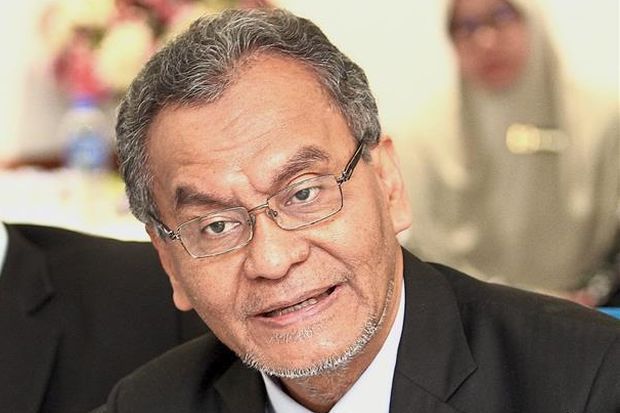 The Health Ministry has promised to look into the obstacles that are stacked against local generic drug and biosimilar producers.
Its minister Datuk Seri Dr Dzulkefly Ahmad (pic) said the ministry would do its best to help the local pharmaceutical industry.
"I will look into it and see what laws are a disadvantage to them. If there are, we will address it and if it is an administrative bottleneck, we will see to it so that we can improve further the whole process," he said after the relaunch of the Cancer Centre @ PHKL here yesterday.
Recently, Sunday Star carried a report which highlighted the obstacles that local drug companies faced in producing generic drugs and biosimilars, hence, depriving Malay-sians of access to affordable drugs.
One local drug company said that under the law, it could not produce the three commercial batches required by the National Pharmaceutical Regulatory Agency (NPRA) just before the patent expires although NPRA did not have any issue with the timing of the production.
This put local companies at a disadvantage because they were not able to launch their products immediately after a drug patent ends, and as a result, they could not compete with foreign generic drugs which could launch their generic products the day after the expiry, it said.
Repeating his answer in Parliament on Wednesday, Dr Dzulkefly said the ministry was keen to ensure that Malaysia's local generic industry players be given all the facilities and help for them to be competitive.
Charles Santiago (Klang-Pakatan) had asked if the ministry intends to assist the local generic medicine industry as a step towards bringing down the prices.
On big pharmaceutical companies maintaining high drug prices by filing more patents on formulation when a drug molecule patent is about to expire, Dr Dzulkefly said the ministry will work with the Domestic Trade and Consumer Affairs Ministry to look into the claims.
"It is pertinent for the issues to be addressed," he said.
On another matter, Dr Dzulkefly said that alarmingly, some 100,000 Malaysians suffered from cancer each year.
Cancer makes up 13.6% of all deaths in the Health Ministry's hospitals in 2015 compared with 8.9% in 1996, he said.
He said the 2007 National Cancer Registry showed that 57.6% of cancer cases diagnosed were at Stage 3 and 4 and this is due to lack of awareness, irregular medical checks and appropriate screening for early detection. For this reason, the ministry has allocated RM20mil to protect women's health next year and this will benefit 70,000 women who could gain access to free mammogram screening, HPV vaccination programme as well as pap smear tests, he said.
"I strongly encouraged Malaysians to attend regular medical check-ups and be aware of signs of cancer, as not taking charge of our health can cost us our life ," said Dr Dzulkefly.
The ministry will also carry out the Peduli Sihat pilot programme on NCDs screening for the B40 low income population as announced in the 2019 Budget, he said.
---
Source: The Star Online